HOLISTIC LOCS SHOP
Our special place at Natura Academy for natural hair! If you haven't already, subscribe for updates...

A SPACE FOR SELF EXPLORATION
ABOUT HOLISTIC LOCS
Holistic Locs started as an extension of my loc journey. After 20+ years of locs (2 sets), I learned SO much about my Self - That includes learning how embracing our natural Self can also be an exploration of how we take care of our body-mind and soul.
As a therapist, yoga teacher, holistic health practitioner and working in private practice, I want to share this side of my self with you in this area. This is why I have added a special space to Natura Academy just for us on the natural hair journey.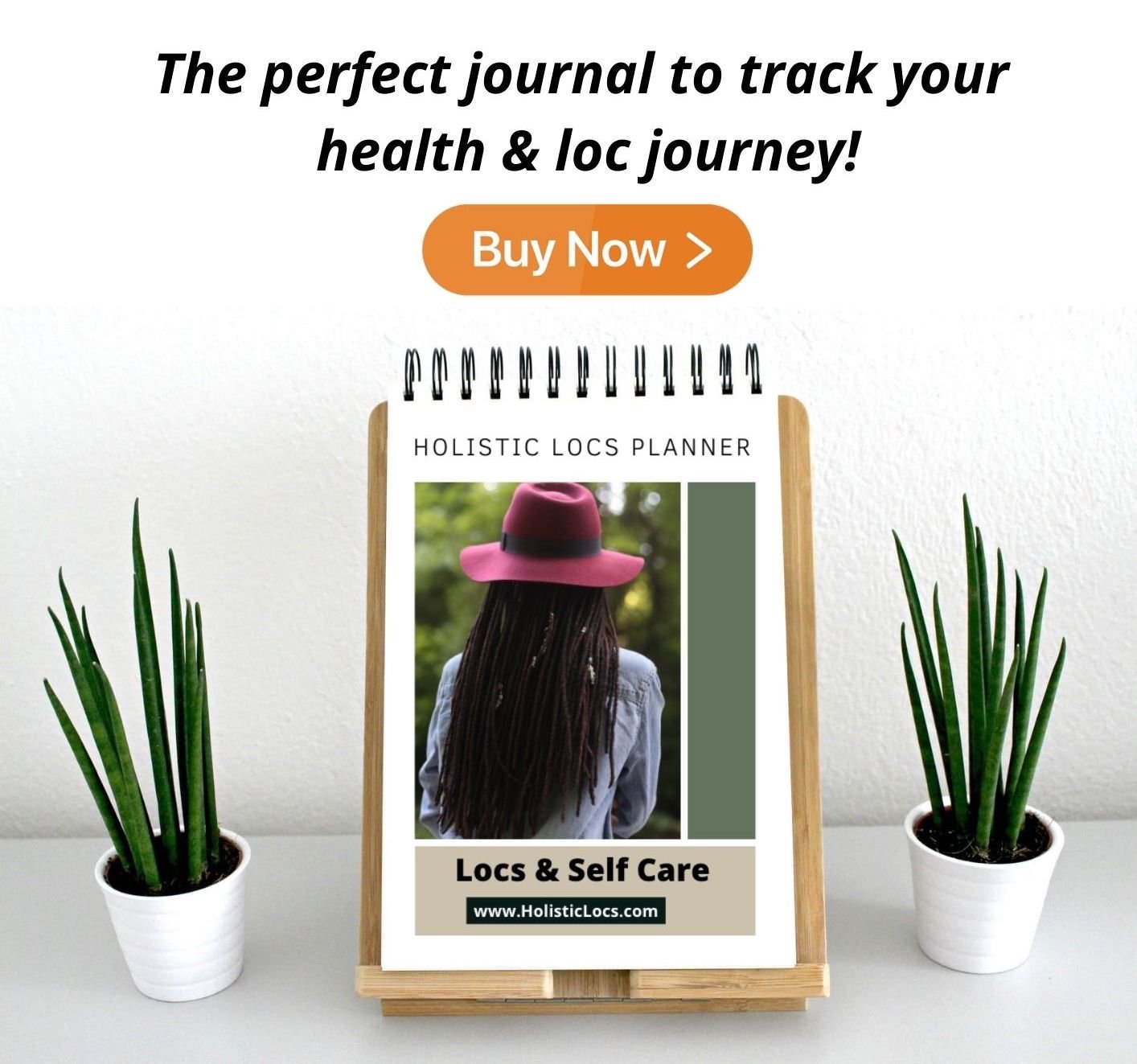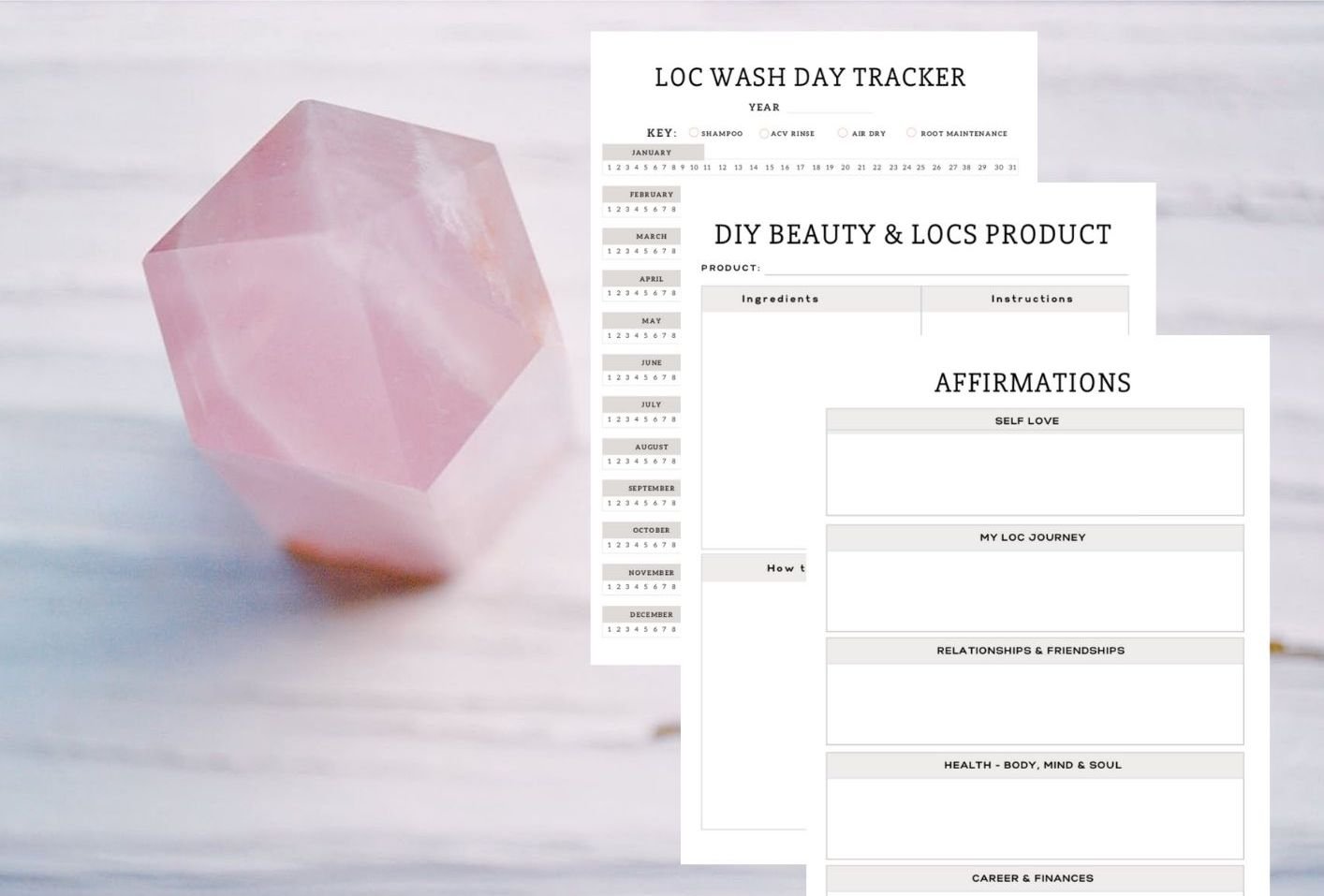 🎁 HOLISTIC LOCS PLANNER FREE PAGES
Welcome to our mailing list and community!
THIS IS A FREE GIFT - FEEL FREE TO ADD YOUR OWN PRICE IF YOU WANT TO INCLUDE DONATIONS (OPTIONAL)
These are a few pages from the holistic locs planner. Enjoy!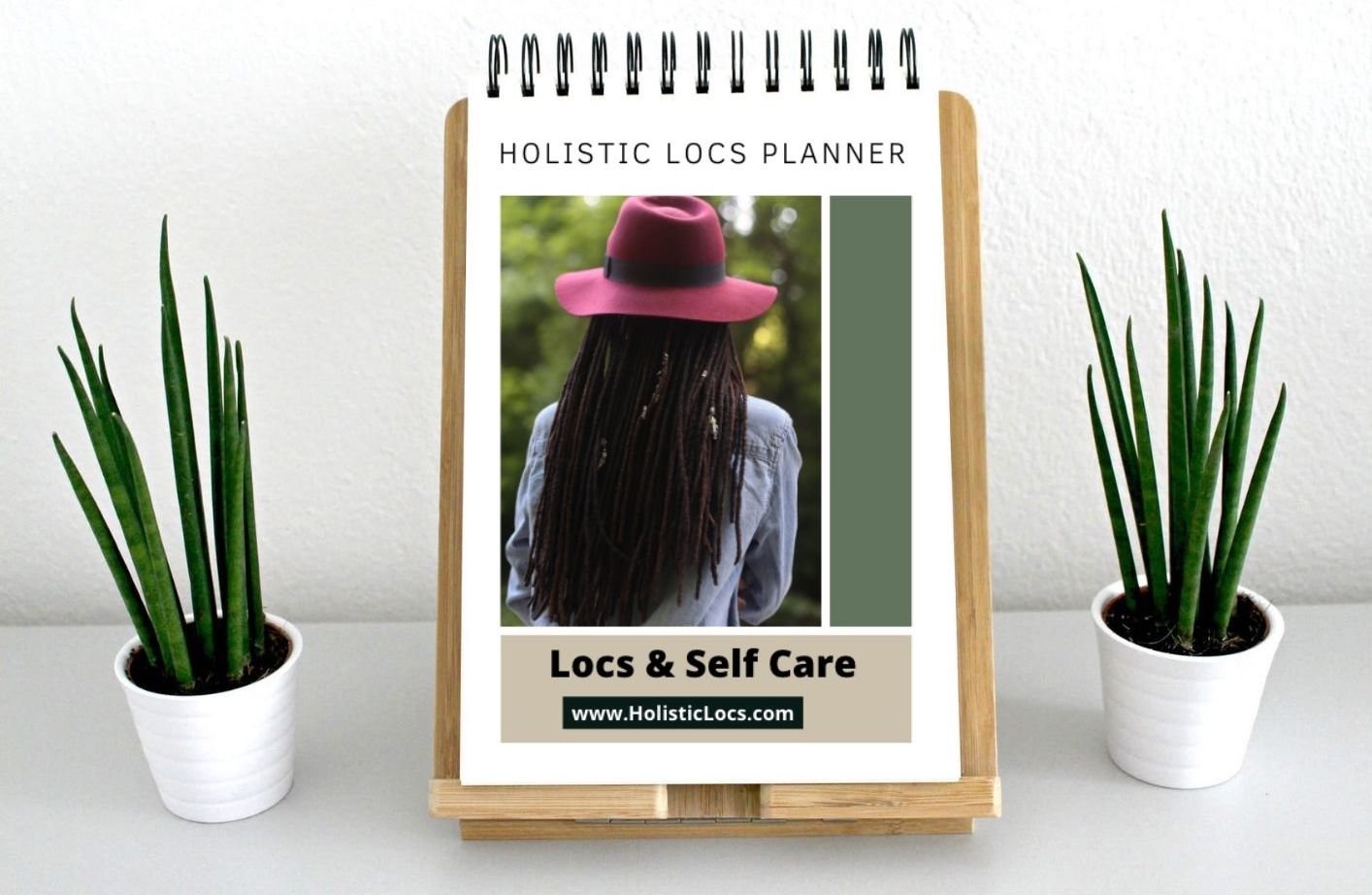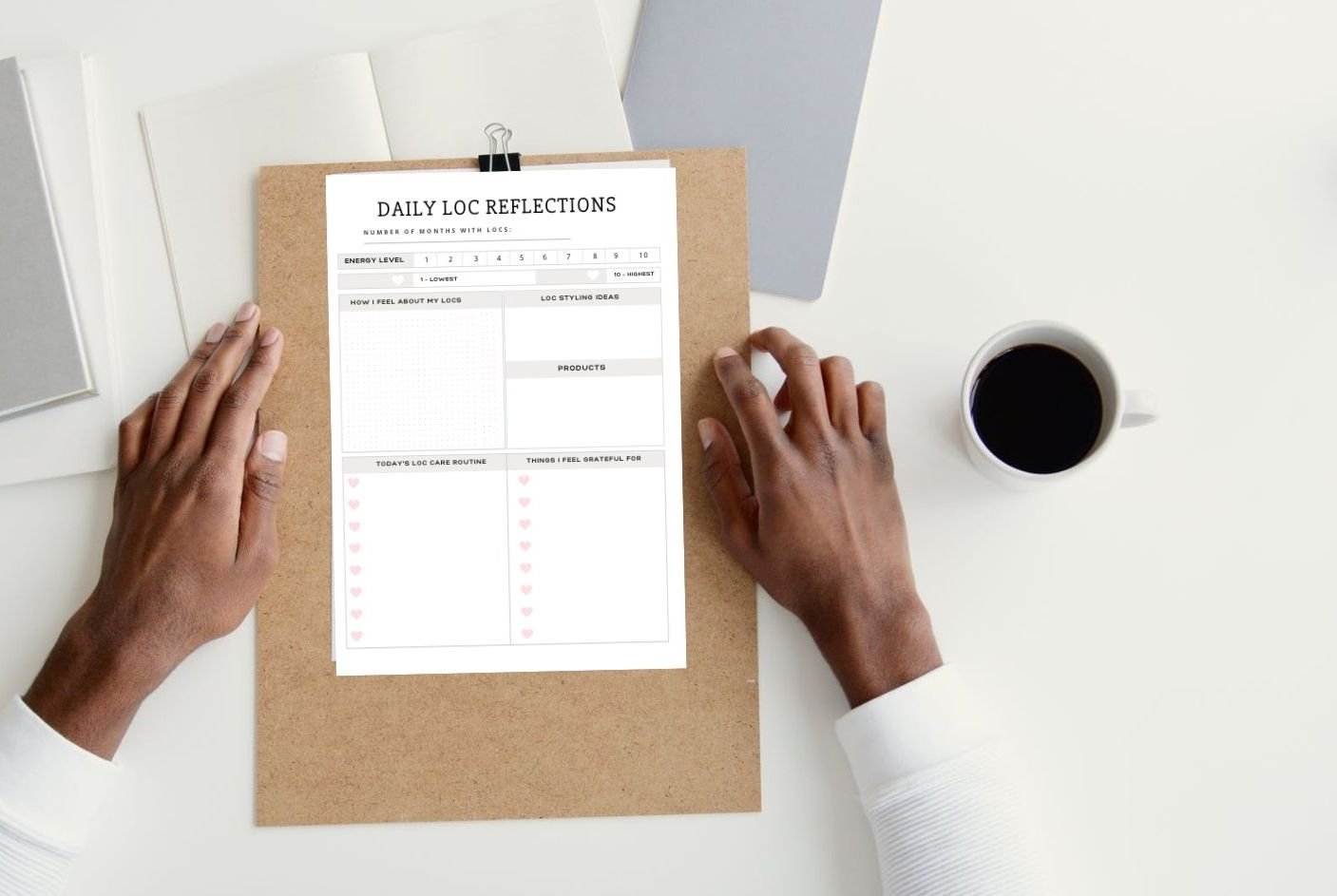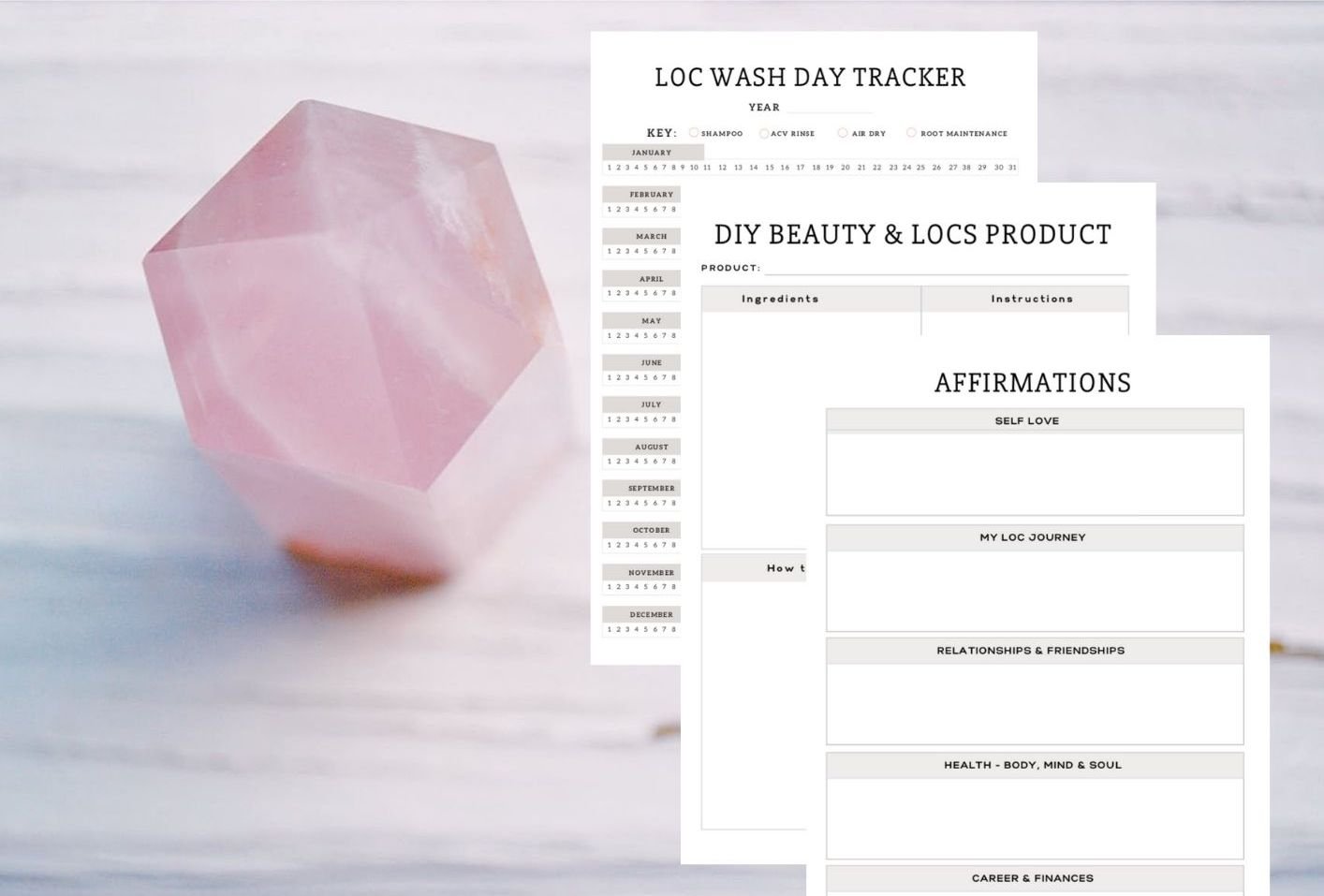 HOLISTIC LOCS PLANNER
Pay what you want:
(minimum $7.77)
KEEP TRACK OF YOUR LOC JOURNEY AND YOUR HEALTH AT THE SAME TIME!


I created this journal as a beautiful tool for tracking the loc journey fully! This also includes taking care of our Self through routines/rituals that support us to have a healthy body-mind-soul. As a therapist, yoga teacher and health coach, this has played an important part of my journey after 20+ years with locs. I want to share what I personally track on my journey.

Keeping track of our loc journey and our health can help us learn more about what works for our Self - we are all unique! This journal holds space to journal, reflect, release emotions and explore.

Please note that this is not a How-To loc ebook. If you want more information about locs and tips, please visit our main website:
www. HolisticLocs.com

For more information about this planner:
www.holisticlocs.com/portfolio/locs-planner


► THIS DIGITAL PRODUCT INCLUDES:
28 PDF Pages in total - We have 2 main sections: The 1st section is for the loc journey and the 2nd section is for the body-mind-soul.

For planning and tracking your loc journey -  Here are some of the pages:

- Your personal loc profile
- Your loctician appointments
- Product reviews and your experience
- Weekly and daily  loc care and routine
- DIY loc and beauty products that you enjoy making
- Loc wash day calendar
+ More

For planning and tracking your body, mind and soul journey -  Here are some of the pages:

- Your personal body, mind and soul routines
- Weekly journal and goal setting
- Skincare routines
- Meditation  planner
- Sleep and mood calendar
- Exercise calendar
- Food and meal planner
- Vitamins and supplements planner
+ More


► SIZING
The items included in this digital download are PDF files. They are in the best resolution and are available in the following sizes.

A4 - 8.3 x 11.7 inches
US Letter - 8.5 x 11 inches


► PRINTING
Please also note that this product is sold as a digital download only. No physical product will be sent.

This PDF product is for printing only. Printing on regular printer paper works as well as you can print on heavier paper for better results. Colors may vary from what is seen on the display photos or on your screen. It really depends on your computer and printer.


► OTHER MATTERS & POLICY

You may print the pages of this journal as many times as you like. We only ask that you use it for personal, non-commercial use only. We ask that you do not share on the internet, duplicate or resell this digital product.

Being that the items sold here are digital products and downloadable, I do not accept returns or cancellations nor do I offer refunds.

However, my main priority is customer satisfaction so, please feel free to contact me if you have any issues and I will do my best to offer a resolution.